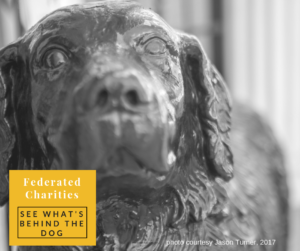 Why DONATE? 
"I have never learned to budget for illness," were words spoken by our General Secretary, Florence Garner...in the 1940s when she started distributing medical equipment to needy families, through the Visiting Nurse Program.
For more than 100 years, Federated Charities has been a constant safety net for individuals and families who weren't able to plan for the kinds of emergencies that all of us face. We have seen our programs evolve to best meet critical needs for our neighbors and your fingerprints are on every one of our projects. Continued support from loyal donors like you makes a tremendous impact on the day to day lives of our clients, our tenant partners and the people who call this community "home."
All our programs are extensions of our mission to provide compassionate community services and strategic support to nonprofits in Frederick. They are part of the ongoing commitment that caring individuals made to Frederick all those years ago.
If you would prefer to mail a contribution please send it to our mailing address: Federated Charities, 22 South Market Street, Suite 1, Frederick, MD, 21701