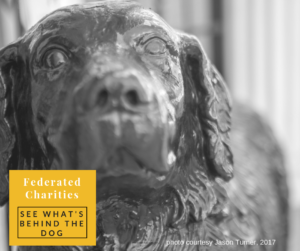 Why DONATE Now? 
"I have never learned to budget for illness," were words spoken by our General Secretary, Florence Garner...in the 1940s when she started distributing medical equipment to needy families, through the Visiting Nurse Program.
For more than 100 years, Federated Charities has been a constant safety net for individuals and families who weren't able to plan for the kinds of emergencies that all of us face. This week our state and our country has been dealing with an unprecedented situation. Our nonprofit partners are trying to balance the need to protect their employees and continue to serve their clients. Charity organizations have always operated on the slimmest of margins and anticipating large gaps in our ability to staff our programs and maintain supply chains is stretching us to the limits. When it's all back to normal, our organizations will spend much longer recovering than the normal economy. So we need your support...now more than ever.
We are all scrambling to make sure kids home from school have food to eat, we are trying to make sure our clients have a continuum of care and we're just trying to make sure there's some toilet paper in the building. Continued support from loyal donors like you makes a tremendous impact on the day to day lives of our clients, our tenant partners and the people who call this community "home."
All our programs are extensions of our mission to provide compassionate community services and strategic support to nonprofits in Frederick. They are part of the ongoing commitment that caring individuals made to Frederick all those years ago.
If you would prefer to mail a contribution please send it to our mailing address: Federated Charities, 22 South Market Street, Suite 1, Frederick, MD, 21701