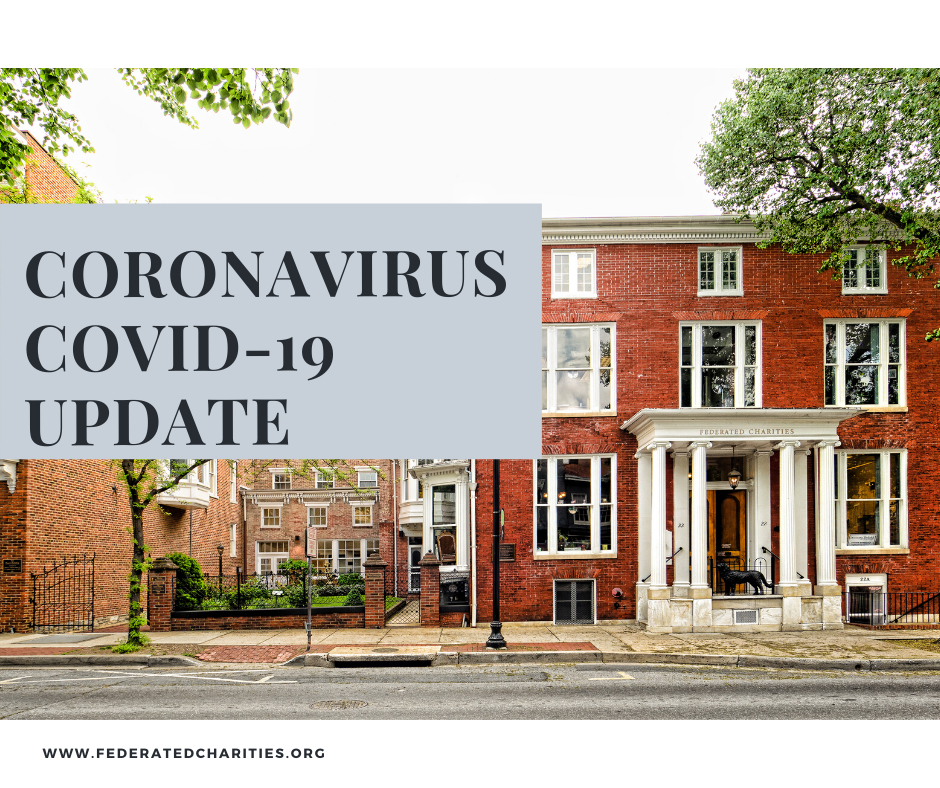 In alignment with the State of Maryland's mandatory closure of all non-essential businesses and organizations, the Federated Charities building will be closed to all visitors, effective Monday March 23rd at 5:00pm. Most of our nonprofit partners are still providing services to the community so please check in directly with them before visiting the building. For a list of our tenants, please click here.
Please check in with your local health department for updates for your area.
Please stay in touch for additional building updates.
How important is the roof over your head?
You can probably answer that question yourself pretty easily. We've done the math at Federated Charities and can tell you exactly how much the roof means for the nonprofit tenants in our building every year ($252,134 to be exact). The safety net this creates in our community is even more valuable and our organization creates a safety net for the programs that provide it. Our mission is to provide compassionate community services and to offer education and resources which support nonprofits in a collaborative environment so they can better serve their local clients and we do this by operating the only nonprofit center in Frederick. Organizations who share our space pay less than half of what they'd spend normally for office space, which means that more than $250,000 every year stays in their program budget to spend on their clients.
How Do We Make A Difference?
Nonprofit Partner annual $$$ savings
reinvested in mission-based programs
$$$ saved in annual medical costs
In Frederick
For more than 100 years, we have been a charitable provider who ensures that individuals and families in our community have their basic needs met, receive quality healthcare and educational opportunities, have access to healthy food, get emergency assistance, and benefit from cultural and quality of life programs. In short, we or our tenants have been there for all of us in Frederick…even when we didn't know we needed it.
"Your organization is a blessing to our town. Thank you." -Kenyon P.
"Federated Charities was here for me when I needed to borrow special equipment for a brief time following surgery. At no charge. Today, I'm here for them." -Judy D.
"Frederick is lucky to have this gem, and I hope you notice it the next time you drive by." -Lee F.
You Make A Difference
in Frederick
Signup for our monthly newsletter to hear what Federated Charities is up to.