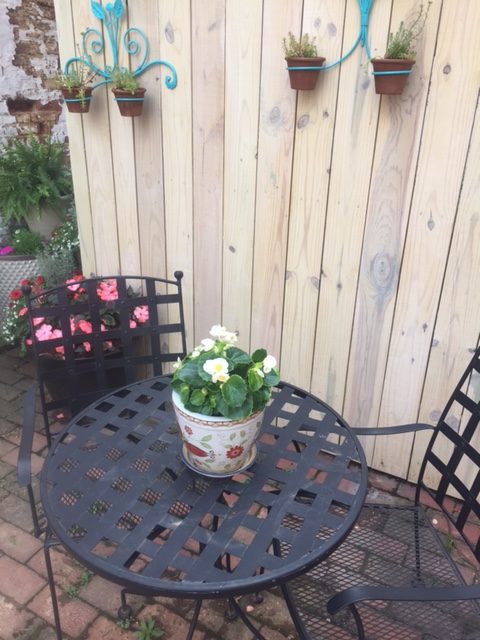 Federated Charities has space available for small meetings and events. Our conference room fits 12 around the table and has 6 extra chairs for overflow. The conference room is in the old portion of our building and is notable for its soaring ceilings, period molding and fixtures and natural light. It has also been completely upgraded with video and teleconferencing capacity.
Our rear garden is a quiet oasis from the bustle of Market Street, featuring vintage furniture, charming flowers and plantings. It is perfect for a small donor event, a shower or a staff/volunteer picnic. Depending on your setup, our garden holds 35-45 guests.
We have special rates for nonprofit organizations but both spaces are available for rental by the general public. Click here to see our rate sheet.
To schedule a walk through, please contact us at info@federatedcharities.org