Board members don't exist in a vacuum, they build on a foundation created by the volunteers before them. We like to make sure we take a #LookBack periodically to catch up and honor their legacies. Want to become part of the #LookBack group? We are always looking for talented, dedicated and enthusiastic volunteers to serve on our board or our committees!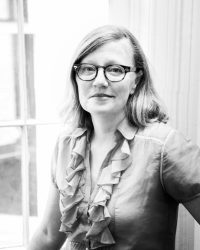 Executive Director, Elin Ross
Until moving to the East Coast after college, Elin was a nomad, clocking time in California, Minnesota, Oklahoma, Indiana and New Jersey. She has lived in Frederick for 17 years. Her educational background includes a BA in biblical archaeology, an MA in applied anthropology and a professional certification in classical European pastry. She has more than 25 years of experience in the nonprofit industry and is especially interested in social enterprises and in the intersection of charitable work and the communities where they operate. She has extensive experience in many areas of nonprofit administration, including marketing and PR, fundraising, advocacy, finance management, program development and implementation, nonprofit standards and strategic planning. Elin joined Federated Charities in 2015 as executive director and when she's not lighting a fire somewhere (figuratively), she can be found experimenting with fermented foods, gardening, lurking at the local farmers' markets and working with her incorrigible dog.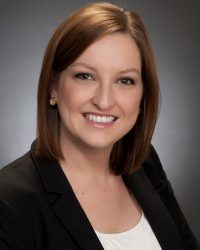 2022 Immediate Past President, Kate Layman
Kate grew up in Frederick before leaving for adventures in Chicago, Columbus, Cleveland and Washington, DC.  She holds a bachelor's degree in marketing from Depaul University and started her professional career in sports marketing and entertainment with the Chicago Rush (AFL).  From there she spent time with the Columbus Blue Jackets (NHL) and then moved on to the Cleveland Cavaliers (NBA) and Washington Wizards (NBA) where she served as the Director of Game Presentation.  Kate oversaw the production and live presentation of arena events as well as the efforts of the entertainment brand in the community. After more than 10 years in the sports world, Kate and her husband moved back to Frederick where they built a home and started their family.  Along with a family came a leap from sports to real estate, where she started a career in property management with Avison Young, formerly McShea Management.  Currently Kate manages approximately one million square feet of commercial property in Frederick and Montgomery County for both national and local clients.  She also specializes in overseeing construction on behalf of her clients and tenants. Kate joined Federated Charities in 2017 and hopes to provide insight into the management of the Federated Charities' property and support to their tenants for continued success in the nonprofit arena. When she's not wrangling contractors, brokers and tenants – Kate finds the most joy in spending time with her husband Joel and their two young children – Ryan and Claire.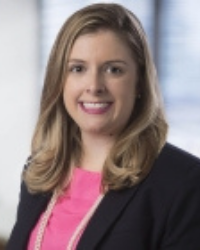 2022 President, Kelly Lynch
Kelly has lived in Maryland her entire life, but adopted Frederick County as her permanent home in 2012. Kelly holds a bachelor's degree in history from James Madison University and a Juris Doctor degree from the University of Maryland School of Law. After law school she worked for the Circuit Court for Frederick County and a law firm in Ellicott City, before starting her current position at Miles & Stockbridge P.C. where she focuses on business and commercial litigation. Kelly joined the Federated Charities Board in 2017 and is excited to be on the Board and help the organization. She enjoys hiking, running and eating (and occasionally drinking) through Frederick County, and can often be found rummaging through a barn sale.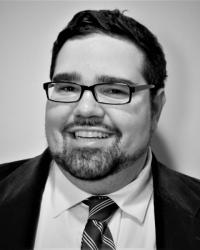 2022 Vice President, Treasurer Forrest Popkin
Forrest was born and raised in Maryland and has worked in Frederick for over a decade as a Registered Architect and is currently the Senior Project Manager with Zavos Architecture +Design, a Frederick-based, full-service architecture firm with community focus. In his career as an architect, Forrest has worked on a variety of projects, from warehouses, offices, apartment buildings and even breweries! Eager to mentor the next generation of students, he teaches as an adjunct faculty member of Frederick Community College and the University of Maryland Eastern Shore's Construction Management Technology. On Sundays, Forrest is also a Jewish Education teacher for the local Beth Sholom Synagogue. Forrest joined the Federated Charities board because he has a firm belief that space forms who we are as people, and therefore spaces help define our community. He supports the programming that allows the building to be a central home for area nonprofits to thrive. An avid cocktail fan, Forrest often haunts local restaurants with quality drinks and as a spice aficionado, enjoys the most fiery entrees. He lives in Frederick City and loves downtime with his wife, child and their French Bulldog, Cosett.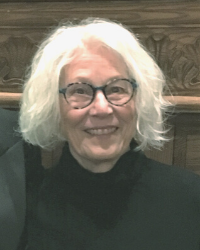 Kathy Fay, 2021 Secretary
Kathy is a longtime Frederick resident with a true Renaissance background of teaching, fashion design and IT. She joins the board of directors as a former tenant in the building and lends her perspective as a community volunteer and board member on our governance committee. She admits that in her retirement she has found a new love project bringing up her whoodle puppie, Millie, to be the smartest dog ever.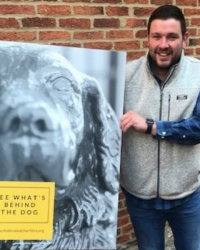 Nate Sager
Nate has spent the last 6 years living in and falling in love with Frederick. He and his wife Rose share a house in Frederick City with their little pup Teddi.  After studying biology at The University of Cincinnati, Nate fell in love with all things water. He builds backyard swimming paradises for people; from water slides and waterfalls, to therapy spas and fire features. He also developed AquaFab, a company that offers service and tech support to his clients. Nate hopes to build on the strong sense of community at Federated Charities and use his skill set towards community outreach. Nate enjoys hiking, biking, exploring new food spots, and enjoying the many diverse activities Frederick has to offer.