Our meeting spaces are designed to bring people together in our center. All our indoor meeting spaces have audiovisual capacity, including flat screen monitors and free wifi to maximize presentations, video or other media files. Outdoor, open-air meeting and event space expand access for your audience and/or guests. Community nonprofits can reserve our indoor/outdoor spaces during regular business hours for free (nominal charges apply evenings and weekends). 
Please email info@federatedcharities.org to reserve your next meeting or event!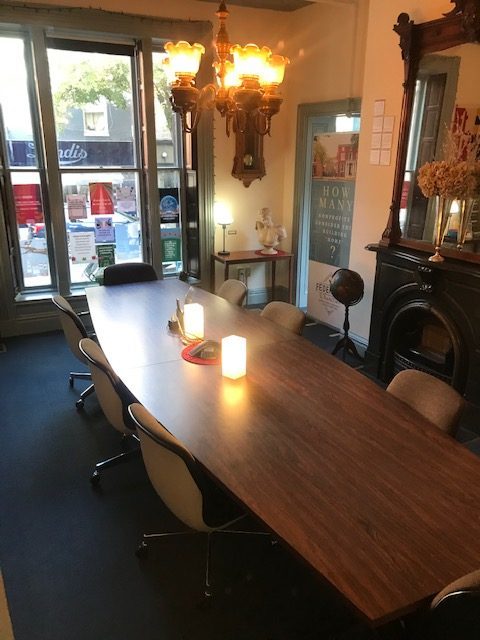 Holmes D. Baker Conference Room
With soaring ceilings, ornate architectural features and many of its historic fixtures and finishes from its front parlor days in the early 1800's, the Federated Charities Conference Room is ideal for executive, donor and board meetings. This space can accommodate 12 people comfortably around a central table. The flat screen monitor, cameras and conference phone equip it for direct video conferencing in our new hybrid world. Console tables are available for refreshments and meeting documents. This space features an adjacent kitchenette and small breakout area for your guests in our original building overlooking Market Street and our front garden. 
Our classroom/training space is specifically designed for community meetings, group trainings and interactive conferencing. Furniture is mobile for various learning and breakout arrangements and features bright colors and an open floor plan to encourage creativity and flow. With a flat screen monitor and camera and holding up to 20 people, this space also features an adjacent kitchenette, a console for refreshments and documents and a small breakout area that encourages conversation and team building.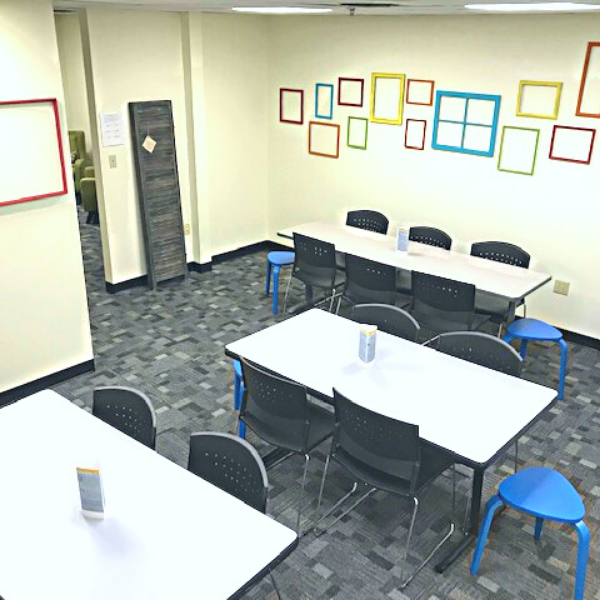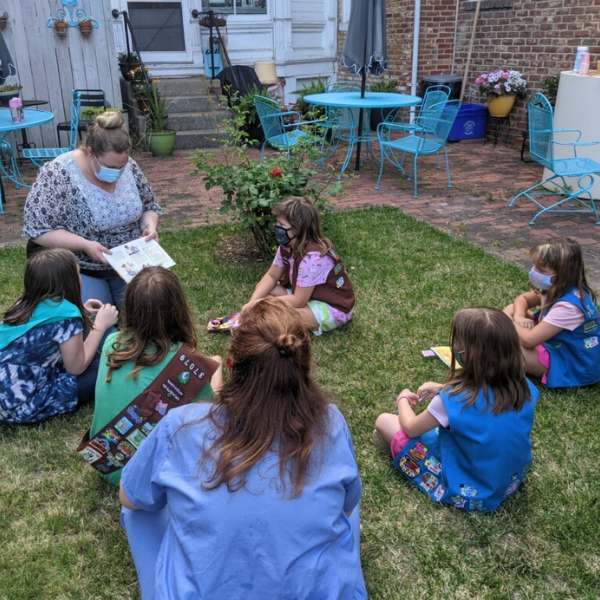 Our back garden is one of Frederick's best kept secrets and allows flexible configuration for large and small groups and activities. Filled with flowers and vintage furniture, the garden can host up to 45 people at its most generous configuration.