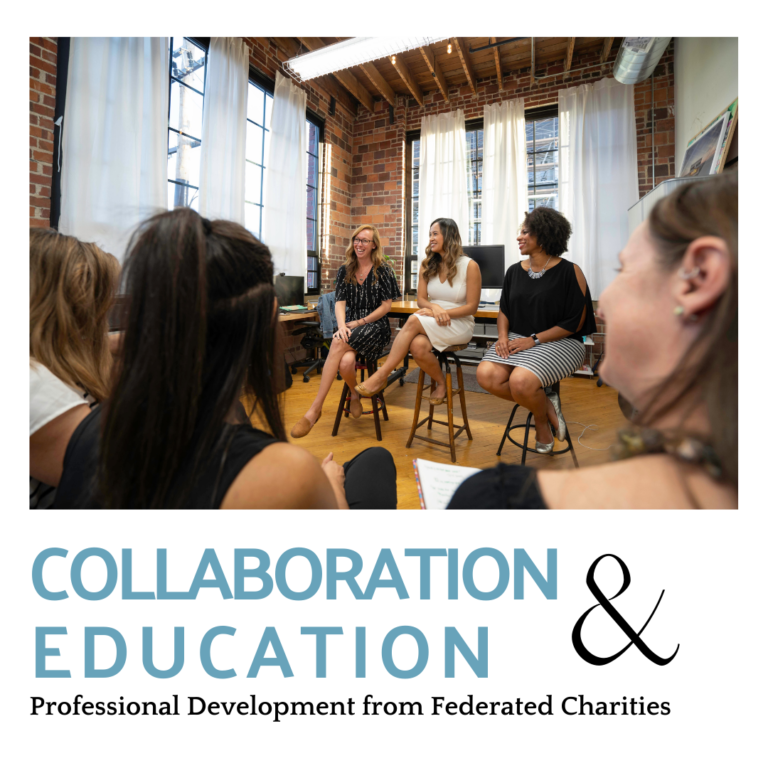 In our nonprofit center we recognize that shared opportunities lead to greater expertise and maximize the resources of new and established programs. We are committed to offering professional and relevant training in our nonprofit community because we believe that professional education is ongoing and leads to greater engagement in our community. Every year we partner with seasoned professionals in the industry to bring information and skills training to board members, staff and volunteers of local organizations.
Our sessions are FREE and designed for all levels of nonprofit development. Check this page for upcoming sessions and to catch what you've missed. Click on any of the images to watch the videos.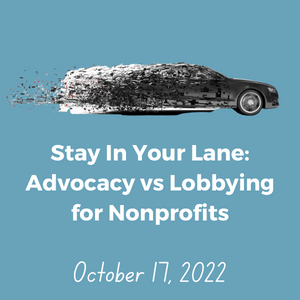 Staying on the right side of advocacy and lobbying as a c3 organization is critical for maintaining your tax status. So, we went to the experts at the Community Law Center to go over what we can and cannot do…to promote our causes, support our candidates and influence the decision making that has an impact on our day to day practice.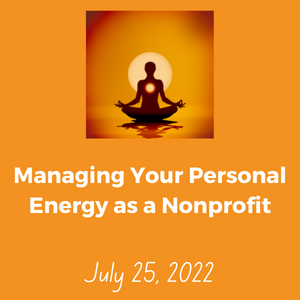 We know that life and life's events are taking up more headspace than normal these days. As nonprofit professionals, we sometimes struggle with giving ourselves what we need because we're so busy helping others. According to our presenters, personal energy is renewable. So, rather than treating our lives and work as marathons, let's discuss treating them as a series of sprints and recovery (recovery being key here!).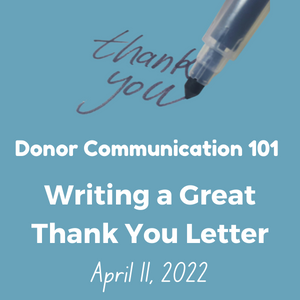 Our thank you letters are a critical part of relationship building for our nonprofits (and no, they are not an opportunity to ask for additional money). When you write a thank you letter that is more than just the IRS language, you have an opportunity to engage your donors in your mission so the next time you ask, they will remember how good they felt giving before.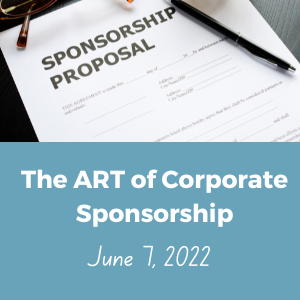 Whether planning an event or constructing a new building, sponsorship is an effective fundraising strategy to raise the funds you need. Strategic partnerships with businesses can result in a broad range of support and longstanding relationships that can help you not only achieve your immediate goals but provide long term support for your organization.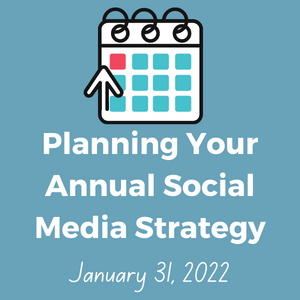 Small nonprofits often struggle with their reach in the community and having a consistent strategy for outreach can impact many other areas of their organization…like fundraising, board recruitment, HR and brand recognition. This session will host a lively discussion of the above and help organizations come up with a strategy and a schedule for the year.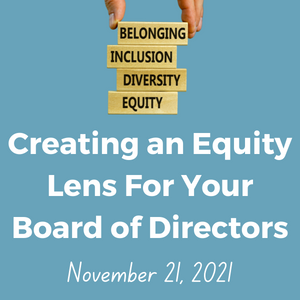 An equity statement for your organization isn't the end product, Nonprofits still have work to do with our leadership pipelines, our volunteer and staff training and our service practices. This session is about real change in how we recruit, onboard and orient our board members using an equity lens.
Our greatest strength is our ability to help nonprofits build sustainable, mission-based programs...
But everyone has to start somewhere. Have you just launched your organization and need some assistance? Our professional staff have worked with individuals and organizations at every stage of their development and we know it helps to sometimes talk with someone who's been there. 
We're happy to offer resources and technical assistance as you make your vision a reality.
We've been there, we can help!