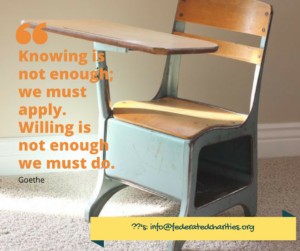 We recognize that shared opportunities lead to greater expertise and maximize the resources of new and established programs and we are committed to offering professional and relevant training in our nonprofit community every year In the 2019 season of our training series (generously supported by The Ausherman Family Foundation), we partner with seasoned professionals in the industry and offer at least 6 free sessions every year. Click here for a full brochure.
Through our strategic support initiatives, we strengthen local nonprofits, helping them make connections with one another, maintaining an open-door policy for assistance with organizational and programmatic development, offering professional development training opportunities for staff, volunteers and board members, and advocating on behalf of the industry with the larger community. We are a member of the National Nonprofit Centers Network, the Chamber of Commerce Nonprofit Alliance, the National Network of Fiscal Sponsors, and the Association of Fundraising Professionals. We participate in several working groups in the community, raising awareness of the nonprofit sector and we provide direct programmatic assistance to other organizations to help them develop sustainable projects to benefit Frederick residents.
In addition to regularly scheduled "office hours" in our co-work space, we are pleased to offer the following learning opportunities in 2019 (all sessions are FREE!)
Our Next Session:
May 21st 2019 Emotional CPR for Nonprofit Professionals
(please note a follow up accountability session is scheduled for June 18th. Please mark your calendar for both sessions)
This session is all about the "feels" of our work and workplace. It will focus on emotions at the workplace, and how completely normal and okay they are! Tears, laughs, and anger are all very much part of the human (not to mention nonprofit!-) experience and it's only natural to experience these emotions at work. You will go over how to recognize and become aware of a feeling and its roots so that you can productively process and communicate. We will also go over how to combat your inner critic, that pesky "chatter" that can keep you back from self-acceptance and progress. We will define and build awareness around imposter syndrome (IP) and the emotional baggage that is produced from IP.
Mary Adelle Walters is a professional dialogue facilitator based out of Frederick, MD. She founded the Consent Collective in 2018 and she helps individuals communication more effectively personally and in the workplace.
Session includes a light continental breakfast.
Tickets available April 1st (we're not joking)!
Previous Sessions: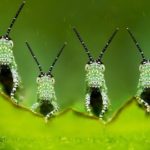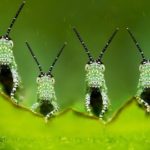 March 19, 2019: Top Ten Donor Engagement Strategies
How often is it "crickets" when you send out communication to your donors...why do we even use that term when we're talking about radio silence? Crickets are NOISY!
Nevermind, the real question is how well do you know your donors? How well do your donors know you and your organization? If you're tired of sending out donor communication that doesn't work, join Mary Ellen Mitchell for an interactive class on the best ways to get your donors more actively involved!
January 29, 2019: Small But Mighty Donor Appreciation Activities
Figuring out how to appreciate your donors can sometimes seem like one more thing on your plate but you can be a superhero by planning a few small and unique donor thanks yous over the course of a year. We all know it's easier to keep donors than it is to attract new ones. Ashley Waters will help you design a plan to keep donors by stewarding and appreciating their commitment to our organizations on a consistent basis.