Nonprofits and funders historically spend very small portions of their budgets on professional development and this has an impact on how we practice our work. At Federated Charities, we recognize that shared opportunities lead to greater expertise and maximize the resources of new and established programs. We are committed to offering professional and relevant training in our nonprofit community every year and we partner with seasoned professionals in the industry to bring information and skills training to board members, staff and volunteers of local organizations.
In 2020 we are pleased to offer at 4 free general professional development sessions and are even more pleased to launch a targeted board recruitment and retention series (by application only), which will start in March. Our professional development series has been generously supported over the past three years by the Delaplaine Foundation, the Ausherman Family Foundation and the board series is supported this year by the Ausherman Family foundation and the Helen J. Serini Foundation. Click here for a full brochure.
In addition to regularly scheduled "office hours" in our co-work space, we are pleased to offer the following public learning opportunities in 2020 (all sessions are FREE!)
Special Series in 2020
(now accepting applications!)
We hear from organizations all the time about challenges of recruiting and orienting new board members and we are pleased to announce a special companion series to our general professional development program. We're not gonna lie, it's a time commitment but our hope at the end is that your organization will be able to recruit the professionals to serve on your boards and grow your organization! Click here to view a series brochure.

Our Next General Session:
Squirrel! No, It's Project Management
We are brilliant…am I right? Seriously, you get a group of nonprofit people in a room and we will come up with an idea for some kind of crazy, awesome program that will change EVERYTHING AS WE KNOW IT!!!
And then we actually have to make it work in the day to day where we all spend our time so we wiggle something here, we adjust something there and halfway through our implementation, we change something major because it's clearly not working out the way we know it should…don't kid yourselves, this is exactly how it works.
This would be so much easier if we had a project manager on staff! As a kickoff to our 2020 professional development series for nonprofits, Federated Charities will partner with PM4Change and the Asian American Center of Frederick to bring a project management team to your table to help you start to navigate a big plan you have for this year.
Date: February 17, 2020, 11-1

Previous Sessions:
Governance: Wait, What's Governance?
Governance is that pesky word that we all throw around when we try to explain how our boards function…or how we want them to function. De-mystify governance and find out how to promote and support it in your own organizations. Participants will learn: Core roles and responsibilities of the full board and individual board members; Board member recruitment strategies; Benefits of a diverse board; Strategies for managing the relationship between staff and board members, and: Keys to success in board decision making and problem solving.
You Need the Money, Right?
As a nonprofit organization, we receive money in the public trust, but our board of directors also have the responsibility to be able to account for that money. The saying, "Numbers don't lie." is the truth…if your finances are in good order, the numbers will tell your story. Kelly Chapin of Chapin Office Solutions helped us put our financial stories down on paper in ways that make sense to our boards and our donors.
Emotional CPR for Nonprofit Professionals
This session was all about the "feels" of our work and workplace. Tears, laughs, and anger are all very much part of the human (not to mention nonprofit!-) experience and it's only natural to experience these emotions at work. We learned how to deal with the always damaging "Imposter Syndrome" with Mary Adelle Walters, a professional dialogue facilitator based in Frederick, MD.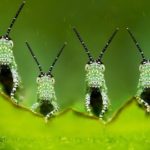 Top Ten Donor Engagement Strategies
How often is it "crickets" when you send out communication to your donors…why do we even use that term when we're talking about radio silence? Crickets are NOISY! Nevermind, this session focused on well we know (or don't know) our donors? Mary Ellen Mitchell of Allow Me Consulting led an interactive class on the best ways to get donors more actively involved in our organizations.
Small But Mighty Donor Appreciation Activities
Figuring out how to appreciate your donors can sometimes seem like one more thing on your plate but you can be a superhero by planning a few small and unique donor thanks yous over the course of a year. We all know it's easier to keep donors than it is to attract new ones and Ashley Waters helped participants design a plan to keep donors by stewarding and appreciating their commitment to our organizations on a consistent basis.
Through our strategic support initiatives, we strengthen local nonprofits, helping them make connections with one another, maintaining an open-door policy for assistance with organizational and programmatic development, offering professional development training opportunities for staff, volunteers and board members, and advocating on behalf of the industry with the larger community. We are a member of the National Nonprofit Centers Network, the Chamber of Commerce Nonprofit Alliance, the National Network of Fiscal Sponsors, and the Association of Fundraising Professionals. We participate in several working groups in the community, raising awareness of the nonprofit sector and we provide direct programmatic assistance to other organizations to help them develop sustainable projects to benefit Frederick residents.