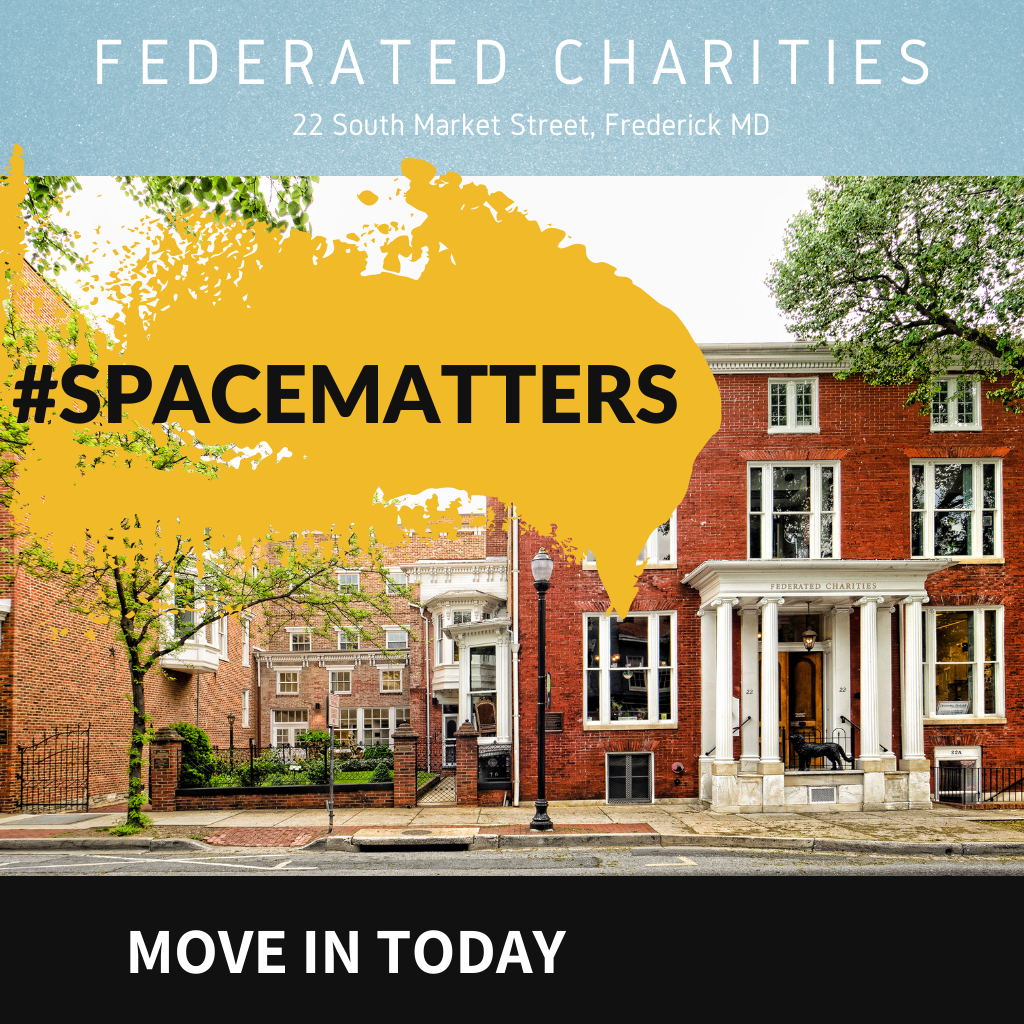 We're not just for nonprofits...
In keeping with our tradition for more than 100 years, Federated Charities provides affordable office space to registered 501(c)(3) nonprofit organizations in an accessible, downtown location. Many of the spaces in our building have maintained their historic charm and range in size from 300-5,000 square feet. Our square footage rate is less than half of downtown commercial rates (for nonprofits). But our building isn't just for social change organizations…when your business rents space here, you become part of the same impact in our community. Our full service leases are worth taking a look…we think you might like working here.
We also offer free co-working space to new and emerging nonprofits.
Amenities include: central location in downtown Frederick, near mass transit routes; security and maintenance; ADA accessibility; outdoor/green space; co-work/hot desks; IT and video and teleconference capacity.
If you would like to schedule a showing of any of our unique rental spaces, please contact us at 301-662-1561, xt 100 or email facilities@federatedcharities.org. Click here to download a rental brochure.
"We are beyond grateful for the generosity of everyone at Federated Charities who has made the incubator program possible. Having the use of a professional board room and co-work space when we don't lease a traditional office has been a wonderful gift and helps us increase our community impact while keeping our costs low."
-Frederick Children's Chorus
partnering since 2019