We manage, preserve and showcase a unique snapshot in history…
In addition to our special and rare architecture, which you can clearly see as part of the streetscape in downtown Frederick, we believe in conserving a record of how and why we came to manage this building and hold a place in the heart of our community. We have preserved artifacts dating from our founding through today, which includes correspondence, meeting records, case records, photographs, archaeological materials, art and furnishings. Our first floor features a museum-quality gallery featuring artifacts, documenting a timeline of more than 100 years as a charitable society. The Truby LaGarde Collection displays a small number of local Frederick artists' works. We believe strongly that this history belongs to all of us and make every effort to display a wide range of materials and interpretive materials.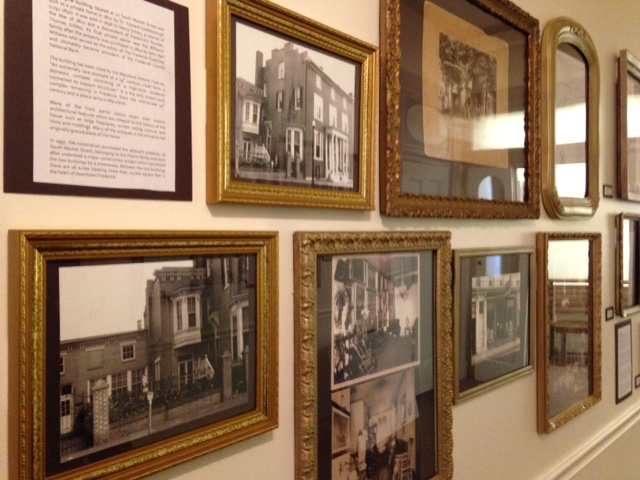 The building's first floor is open to the public on weekdays from 9AM-4PM. If you are making a special trip to see our collection, we encourage you to call in advance.
Our 1911 Society helps us preserve our artifacts and maintain the historic elements of our building. You can become part of our place with a recurring gift of as little as $100.
PEOPLE (and dogs) MATTER
History is made up of the actors who are part of it. Just as space matters to us, there are many people who are part of our "now" but we never lose sight of those who did this work before us and laid out our path.
Staff and Board of Directors 
Our staff and board manage our strategy and preserve our history…
Charity (the dog)
We know he's not a real dog…