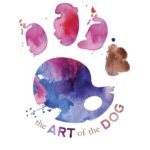 Federated Charities is pleased to announce our third annual event, The ART of the Dog on June 6, 2019.
For more than 100 years, the Federated Charities building and our dog on the front steps have been iconic symbols in our community and represent that our direct services and the capacity support for countless nonprofits makes a difference for individuals and families in Frederick. Please join us to celebrate our legacy of service and our particular take on the "dog life."
Your event ticket will include beer and wine, eats and a silent auction of items generously donated by artists and makers in Frederick. You will enjoy our renovated Remsburg Wing, LaGarde Gallery and rear rose garden. We are extremely grateful to our event sponsors who make the event possible (you can be a sponsor too!)
Tickets are available HERE and all proceeds from the event support the programs and services of Federated Charities.
Signature Sponsor (Best Dog in the Universe): Frederick County Bank