You might have walked past our building recently and noticed something new (other than the dog missing…again). Federated Charities has partnered with The Housing Authority of the City of Frederick to install one in a series of meditation murals. Envisioned by the artist Karen Pollard and brought to mural form by local artists Anthony Owens and Jack Pabis, the mural on our building is one of three planned for installation in our community.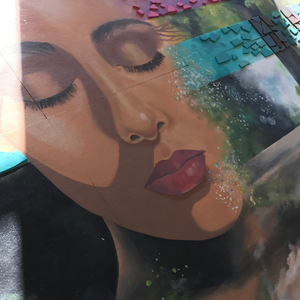 The new public art demands and invites communication and the engagement of others.
Thank you to our sponsors…
The Delaplaine Foundation, Inc.
The Ausherman Family Foundation
Southway Charitable Trust
Jason & April Lee
The Miner & Feinstein Families