The Next 105 Years…
For more than 100 years, Federated Charities has occupied a physical and emotional place in the heart of downtown Frederick. Our iconic dog statue is the gatekeeper to an organization that has a long history of service in the community and our board and staff look forward to the next 105 years of making a difference.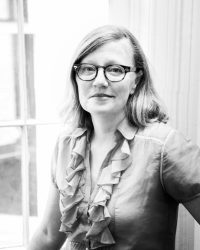 Executive Director, Elin Ross
Until moving to the East Coast after college, Elin was a nomad, clocking time in California, Minnesota, Oklahoma, Indiana and New Jersey. She has lived in Frederick for 17 years. Her educational background includes a BA in biblical archaeology, an MA in applied anthropology and a professional certification in classical European pastry. She has more than 25 years of experience in the nonprofit industry and is especially interested in social enterprises and in the intersection of charitable work and the communities where they operate. She has extensive experience in many areas of nonprofit administration, including marketing and PR, fundraising, advocacy, finance management, program development and implementation, nonprofit standards and strategic planning. Elin joined Federated Charities in 2015 as executive director and when she's not lighting a fire somewhere (figuratively), she can be found experimenting with fermented foods, gardening, lurking at the local farmers' markets and working with her incorrigible dog.
Loan Closet Coordinator, Lettie Welch
Building  and Loan Closet Maintenance, Charles Lennox and Michael Lennox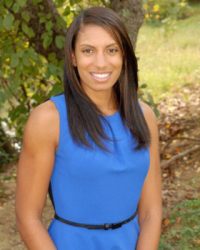 2019 Chair, Ashleigh Kiggans
Growing up in Northern Virginia, Ashleigh has been proud to call Frederick, MD home since 2012. Ashleigh is a Senior Associate at MacRo, Ltd. Commercial Real Estate. Following in the footsteps of her mentor, Rocky Mackintosh, she wanted to join a local charity board here in Frederick. Ashleigh has been a member of the Federated Charities board since 2016. She is currently pursuing a Law & Society degree from The Pennsylvania State University. Prior to working for MacRo, Ashleigh spent 4 years working for D.C. Real Estate Developer, Oliver Carr, as a General Manager for Carr Workplaces. Ashleigh enjoys being involved in the Frederick community through volunteering and coaching volleyball at Frederick Volleyball Club. In addition, she enjoys cheering on her two children, son, Sean, and daughter, Charlie, at all of their activities and sporting events. Ashleigh looks forward to another great year with Federated Charities!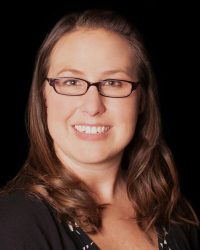 2019 Vice-Chair/Treasurer, Ashley Goldsborough
Ashley has been a Maryland native her entire life. She and her family moved to Frederick County in 1989. Ashley has worked with First United Bank and Trust since 2006, joining their Trust and Investments Team in 2009. She has a BA from McDaniel College and has also completed the 3 year Cannon Trust School program She brings her experience in banking and planned giving to our organization. Ashley joined the Federated Charities Board in 2016 and is looking forward to being an executive committee member for the upcoming years! She enjoys spending time outdoors with her husband Jason, baby girl Jane and dog Harley.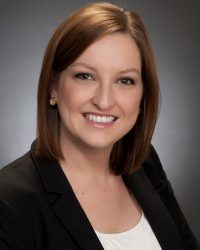 2019 Secretary Kate Layman
Kate grew up in Frederick before leaving for adventures in Chicago, Columbus, Cleveland and Washington, DC.  She holds a bachelor's degree in marketing from Depaul University and started her professional career in sports marketing and entertainment with the Chicago Rush (AFL).  From there she spent time with the Columbus Blue Jackets (NHL) and then moved on to the Cleveland Cavaliers (NBA) and Washington Wizards (NBA) where she served as the Director of Game Presentation.  Kate oversaw the production and live presentation of arena events as well as the efforts of the entertainment brand in the community. After more than 10 years in the sports world, Kate and her husband moved back to Frederick where they built a home and started their family.  Along with a family came a leap from sports to real estate, where she started a career in property management with Avison Young, formerly McShea Management.  Currently Kate manages approximately one million square feet of commercial property in Frederick and Montgomery County for both national and local clients.  She also specializes in overseeing construction on behalf of her clients and tenants. Kate joined Federated Charities in 2017 and hopes to provide insight into the management of the Federated Charities' property and support to their tenants for continued success in the nonprofit arena. When she's not wrangling contractors, brokers and tenants – Kate finds the most joy in spending time with her husband Joel and their two young children – Ryan and Claire.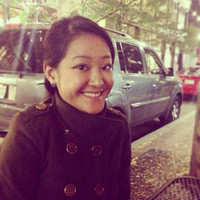 Lily Brennan
One of four daughters of refugee parents, Lily was born in North Carolina and raised in Providence, Rhode Island. After receiving her Bachelor's in Communication Studies from the University of Rhode Island, she moved to the beautiful state of Maine where she worked in the Real Estate industry as a Leasing Agent. After a very busy couple of years at a flourishing Property Management company, Lily took a wonderful opportunity to move to Bangkok, Thailand where she taught English to over 200 primary students. This heartfelt experience influenced her to continue her interest in education. Upon moving back to the states, Lily took a position as a teacher at a nonprofit school serving children with mental and developmental disabilities. As challenging as it was at times, this was by far the most rewarding experience. Despite a very fulfilling life in Maine, she and her husband, Tyler, decided to move to Frederick, Maryland to begin their next chapter. They reside in Downtown Frederick with their doodle, Bogan, and are looking forward to purchasing their first home. Lily currently works for a human service workforce management software company in Frederick as an Account Manager where she manages accounts throughout the US, Canada and England. Since her days of working at a nonprofit, Lily always knew she wanted to be rooted in a community and give back. She feels incredibly fortunate and excited to be a part of Federated Charities and looks forward to being able to put her stamp on the future! When Lily's not working, you can find her in the kitchen testing recipes, wandering downtown, or traveling!

Kelly Lynch
Kelly has lived in Maryland her entire life, but adopted Frederick County as her permanent home in 2012. Kelly holds a bachelor's degree in history from James Madison University and a Juris Doctor degree from the University of Maryland School of Law. After law school she worked for the Circuit Court for Frederick County and a law firm in Ellicott City, before starting her current position at Miles & Stockbridge P.C. where she focuses on business and commercial litigation. Kelly joined the Federated Charities Board in 2017 and is excited to be on the Board and help the organization. She enjoys hiking, running and eating (and occasionally drinking) through Frederick County, and can often be found rummaging through a barn sale.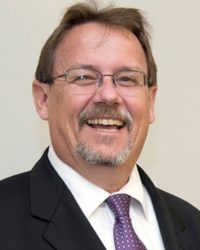 David Newman
David B. Newman, PMP, PMI-ACP, CSM, SPHR, ITIL is a co-founder and principal of Leadership Techniques, LLC, a training and consulting firm specializing in project management and leadership development. In 1989, Dave and his wife Irene, moved with their two young children to Frederick "for a couple of years". Early on, Frederick captured their hearts. The Frederick County Public Schools staff and teachers welcomed the kids and they both graduated from Frederick High School and went on to become Terps and are now managing successful careers and families, one in Frederick and one in Montgomery County. Dave is an active member of the Chamber of Commerce and has also served on the Leadership Council of the Mission of Mercy and has many endorsements from within the business community. Dave is a founding parishioner and past president of Saints Peter and Paul Greek Orthodox Church and currently serves on the Board of Directors of the Golden Mile Alliance, a non-profit serving the needs of the West side of Frederick City.
Dave loves the outdoors and he and Irene enjoy camping – if, that is, you consider rv'ing to be camping, with a shower, bed, and cable TV. Dave also enjoys motorcycling and shares the enjoyment of that sport with others through teaching motorcycle safety at Harley-Davidson of Frederick.