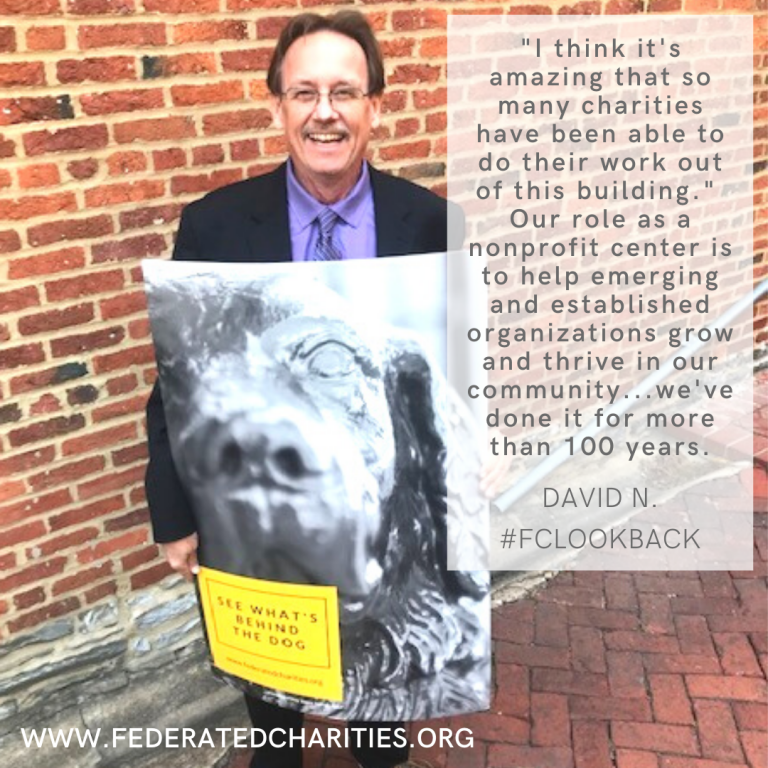 Nonprofits
Working Together
Bill isn't actually our client...
One of our tenant partners actually serves Bill, who lost custody of his kids when he was incarcerated but now he's out and wants to rebuild a relationship. Our nonprofit center makes it possible for our partners to continue to serve people like Bill in our community. Their work is part of our commitment to the Frederick community…so families have housing and shelter, children have food to eat, and men and women have access to legal services, medical care and mental health programming. These services don't just benefit Bill, they benefit all of us and we keep the lights on, the roof up and the doors open so our tenant partners can continue to offer their programs effectively and efficiently
We've been here for more than 100 years (the dog's been here even longer) but over just the last 5 years, this collective investment totals more than $1M of mission-based program dollars in Frederick, for Frederick.
When you join us, you are making those same commitments to the community you call home.  We think that makes you pretty special and we'd like to get to know you better. Since you're here anyhow, we'd like to invite you to wander around our website and get to know us better. Once we're able to get together safely, we'd love to show you around our real site…we think you'd like it.