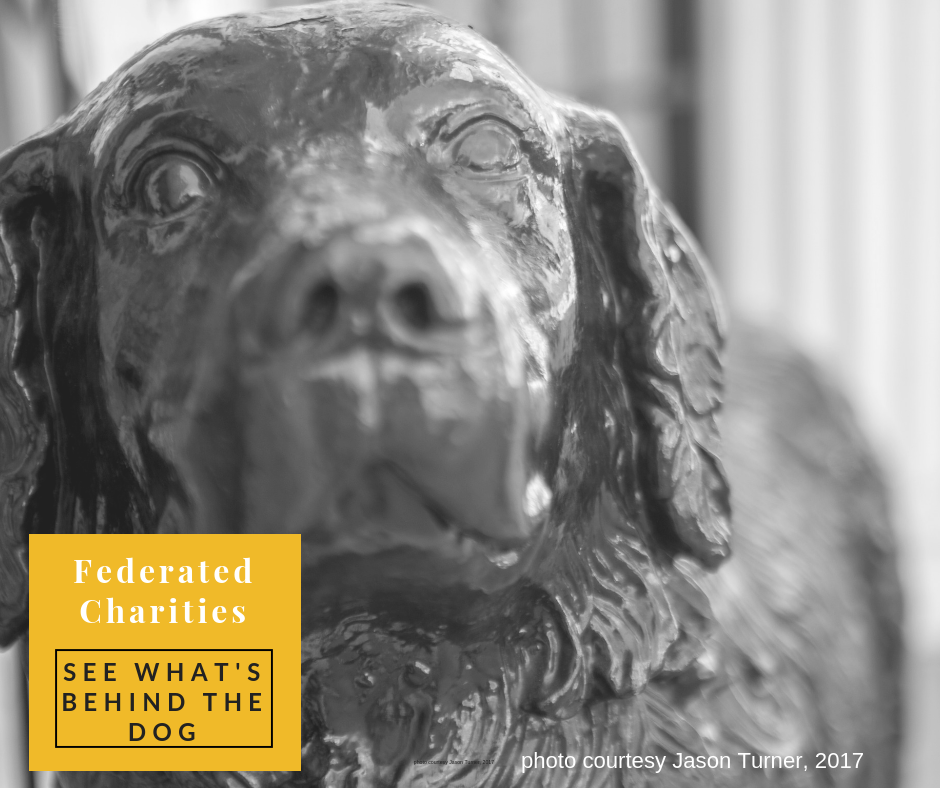 Thank you.
For what exactly? We know it's not the end of the year and we're not quite ready to be thinking about our 2018 Impact Report (check out our 2017 version) but it has been an exciting year and as we move into the 4th quarter, we're keeping up the momentum and you are always a part of the work we do. Think about The Mitten Project as you're starting to do your holiday shopping. Consider dressing up and joining us on October 27th at the front entrance and hand out candy to trick or treaters. And join us on Frosty Friday as we decorate our first floor and front windows for the holidays. Each of these activities reminds the larger community of the important work of Federated Charities...for more than 100 years.
This year, we have supported 14 local nonprofits with "bricks and mortar," which will represent more than $259,000 that they can put toward mission-based programming rather than overhead. We have loaned out more than 500 pieces of medical equipment, served 50+ individuals and families with our Rapid Response program and we have cooked with 25 families over the year as part of our Community Table Initiative. We have offered 4 professional development sessions for nonprofit staff and board members and plan to offer 4-6 more before the end of the year and we offer best practices support to countless organizations in Frederick every month. On some days we are the actual safety net for individuals and families and on other days we are the safety net for the other safety nets who keep the roofs over the heads, the heat on in the winter, the food on the tables and the clothing on the backs of countless people in our community.
So thank you. Your support and commitment make all these things possible.


Federated Charities provides strategic and "bricks and mortar" support to nonprofit organizations in Frederick, Maryland. We are the safety net for the safety nets and we recognize that collaborative and cooperative efforts improves the lives of individuals and families. We house organizations whose services range from primary health and dental care, behavioral health services, senior programming, conservancy efforts and cultural programs. We are committed to the idea that nonprofits can spend less money on overhead if we "keep the lights on" for them and offer reduced rental rates and infrastructure support.
How Do We Make A Difference?
Nonprofit Partner annual $$$ savings
reinvested in mission-based programs
$$$ saved in annual medical costs
In Frederick
Our goal is to use our resources to serve the nonprofit community in Frederick. We have been the home to many of the charities operating in Frederick and together we make a vital difference in our city.
"Your organization is a blessing to our town. Thank you." -Kenyon P.
"Federated Charities was here for me when I needed to borrow special equipment for a brief time following surgery. At no charge. Today, I'm here for them." -Judy D.
"Frederick is lucky to have this gem, and I hope you notice it the next time you drive by." -Lee F.
You Make A Difference
in Frederick
Signup for our monthly newsletter to hear what Federated Charities is up to.